Are you looking to take your company to the next level of success?
Creating a diverse and inclusive workplace is the key. But where do you start? Full Stack Recruiter: Diversity Sourcing Strategies is here to help.
This comprehensive guidebook provides everything you need to know about sourcing and recruiting diverse talent. You'll learn about the proven strategies used by successful companies, as well as how to find, attract, hire, and retain the best applicants for your open positions.
You'll also learn how to market your company as an inclusive employer and what tools to use to measure the results of your diversity initiatives.
In addition, this book will show you common diversity challenges every company faces and how to overcome them, as well as how to tackle cognitive biases in the workplace.
With Full Stack Recruiter: Diversity Sourcing Strategies, you'll have the tools and knowledge you need to take your talent acquisition team to the next level, leverage internal talent, and champion underrepresented groups.
Get started today and learn winning strategies for hiring diverse talent!
EFFECTIVE DIVERSITY RECRUITMENT PRACTICES, SOURCING STRATEGIES, AND EXPERT GUIDANCE
Get your copy today!
Get Your Copy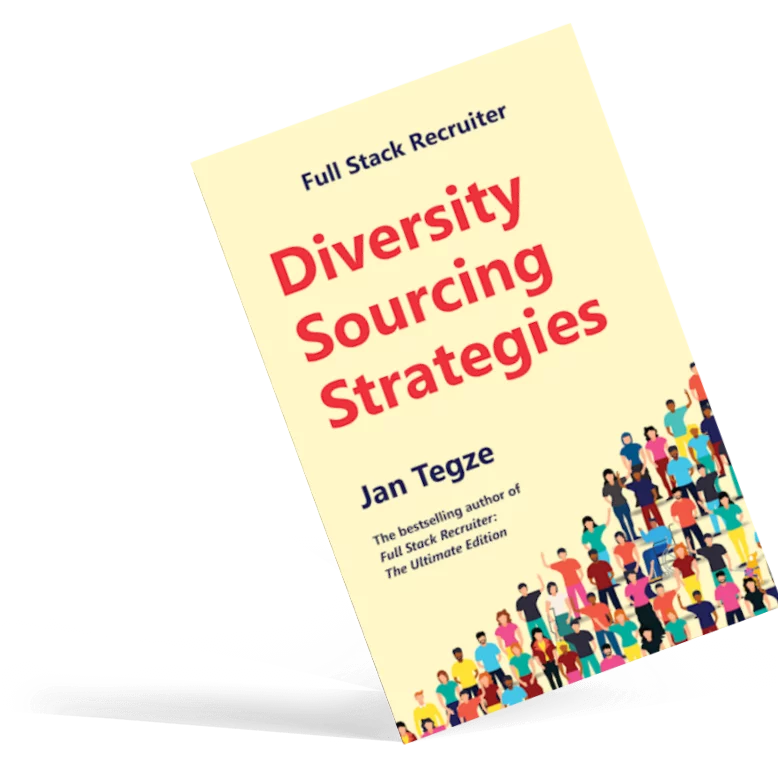 What will you learn from this book?
Gain the knowledge and skills needed to create a workplace that is welcoming and inclusive for all.
Get Your Copy